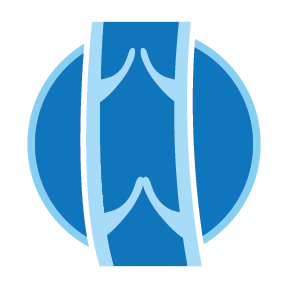 RPhS Exam Overview
Examination Matrix
This examination matrix is provided to illustrate the general distribution of questions and the relative weight or emphasis given to a skill or content area on the examination.
CONTENT CATEGORY
A. Maintain Information, Facility, and Safety
B. Patient Diagnosis
C. Performance of Diagnostic Testing
D. Conservative Treatment / Therapy of Patients
E. Minimally Invasive and Invasive Treatment of Patients
TOTAL
Approximate % OF EXAM
6%
22%
35%
9%
27%
100%
Knowledge List
The list below describes general areas of knowledge that are needed in order to perform the tasks identified. This knowledge will apply across multiple tasks.
Regulatory and Compliance Standards (e.g. OSHA, HIPAA, informed consent, medical records)

Medical ethics

Medical terminology

General anatomy

Cardiovascular anatomy and physiology (normal and abnormal)

Venous anatomy, physiology, and pathophysiology

Vascular hemodynamics

Venous disease process and progression

Diagnosis and treatment of lymphatic disease

Basic math and statistical skills (formulas, exponents, decimals, scientific notation)

Basic pharmacology
History & physical

Vascular signs and symptoms

Risk factors (family history, genetics)

CEAP classification

Pre- and post-treatment

Basic Life Support (BLS)

Safety practices for patients and staff

Universal precautions/infection control

Sterile procedure

Ergonomics

Ultrasound physics

Ultrasound instrumentation

Ultrasound modalities (e.g., spectral Doppler, color Doppler, B-mode)
Vascular anomalies and normal variances

Nonsurgical interventions (e.g., medications, risk factor modification)

Sclerotherapy (visual and ultrasoundguided)

Compression therapy

Physical therapy

Open-surgical venous procedures

Minimally-invasive venous procedures

Thermal ablation

Phlebectomy

Other testing modalities (e.g., CT, MR, plethysmography)

Exam correlation with other imaging modalities

Complications of venous treatment
Task List
The task lists below describes the activities which a Registered Phlebology Sonographer is expected perform on the job. All examinations questions are linked to these tasks.
A Maintain Information, Facility, and Safety - 6% OF EXAM
Utilize Universal Precautions

Triage Patient Status

Inspect Electromechanical Equipment and Perform Preventative Maintenance

Optimize Workspace

Facilitate Continuous Quality Improvement

Secure and Archive Patient Information
B Patient Diagnosis - 22% OF EXAM
Obtain Patient Demographic Information

Obtain Patient History

Perform Physical Exam

Establish Differential Diagnoses

Formulate and/or Assist in Formulating a Diagnostic Plan

Analyze Patient Data

Formulate and/or Assist in Formulating a Treatment Plan

Evaluate Post-Treatment Status
C Performance of Diagnostic Testing - 35% OF EXAM
Confirm Indications for Study

Position patient

Select Appropriate Equipment and Optimize Settings

Select Appropriate Transducer and Optimize Frequency

Perform Study Protocol

Document Exam Findings

Store Test Images

Communicate Unusual or Abnormal Findings

Provide Patient Discharge Instructions
D Conservative Treatment/Therapy of Patients - 9% OF EXAM
Assist in or Provide Conservative Treatment(s)

Assist in or Provide Compression Therapy

Recognize Lymphedema and Facilitate its Treatment

Advise Patients on Physical Therapy Options
E Minimally Invasive and Invasive Treatment of Patients - 27% OF EXAM
Confirm Signed Informed Consent

Assist in or Perform Visual Sclerotherapy

Assist in or Perform Ultrasound Guided Procedures

Assist in or Perform Minimally Invasive Treatment (e.g., phlebectomy, ablation, ligation)

Perform Pre and Post Operative Evaluation of Open Surgical Procedure (e.g. phlebectomy, ablation, ligation)

Consider the Use of Patient and/or Physician Reported Outcomes Measures

Provide Patient Discharge Instructions
TOTAL 100%